Discover more from Pranav's Diary
A peek into my obsessions, thoughts, and dumb jokes
Be 1% Better Today
I love writing this newsletter. It feels like a place I can talk to you without all the loud noise from the outside world.
Here's some signal in a very noisy world.
Grow
This week's personal growth advice is short but important. It boils down to this..."Forget the noun, do the verb"
Instead of wanting to be a writer, write a sentence today.
Instead of wanting to be strong, do a pushup today.
Instead of wanting to be smarter, read a page today.
"Lots of people want to be the noun without doing the verb. They want the job title without the work...

Doing the verb will take you someplace further and far more interesting than just wanting the noun." - Austin Kleon
If you know math, you'll know how even a 1% change a day has crazy compounding effects.
Here's a helpful chart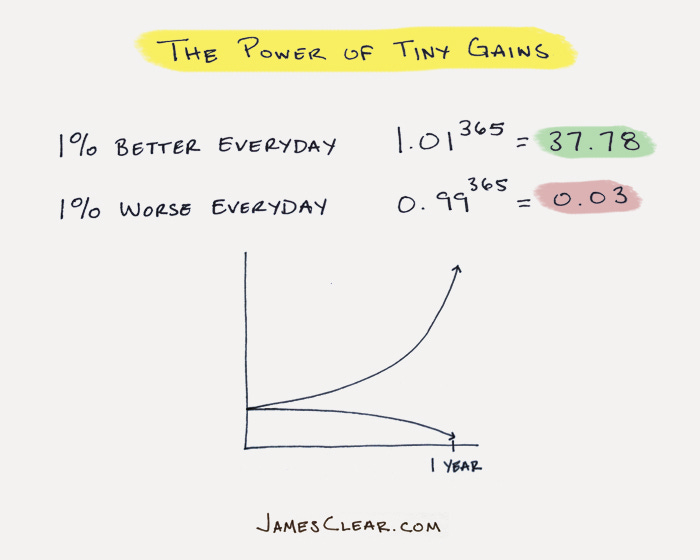 Instead of wanting to be 37 times better this time next year, be 1% better today.
---
Create
Another week another Kendrick Lamar essay. Here's the second essay in my three-part series.
To be a great artist, learn to steal
It's a short actionable post about how you can improve your fundamentals as a writer.
In addition, I recorded a walkthrough on how I create these newsletters. It's a bit technical and in the weeds, but if you're writing a newsletter (or might someday)…It's probably pretty useful.
---
Wonder
I've been wondering a lot about disappointment these past few weeks. What do we do when the world doesn't turn out the way we want?
A little while ago I wrote a post about disappointment, that I revisited:
Why you Need to be More Disappointed with Life
It asks the question…If you had an instant gratification button would you press it?
After reading the article, your answer might surprise you.
---
Before you leave, a warning…
I'm trying to have more great jokes…which means a LOT of bad ones.
Don't say I didn't warn you.
Talk to you next week my friend,
Pranav